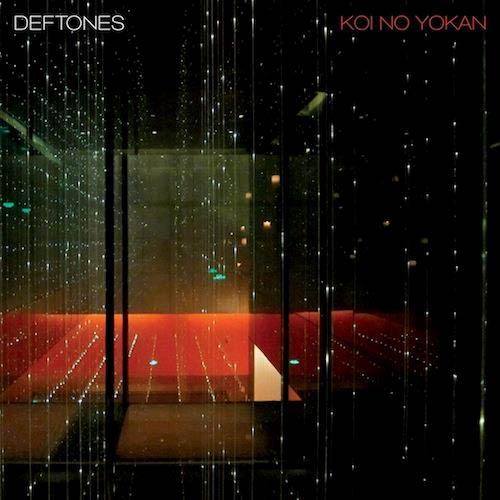 Let me completely honest when I say that I have never heard a single song by Deftones in my entire life. Yes I know strange, but I just hated the genre of "Nu Metal." It pissed me off to no end. It seemed the lyrics didn't fit the music half of the time and that really annoyed me.
However, after listening to the 7th studio album by Deftones,
Koi No Yokan
, my feelings on the genre have been for the least severely changed. To me this album is a great mix of loud bashful music and softer, almost psychadelic rock music but a little less tender. This unexpected soft side on the record may be one of my favorite parts of this album. Deftones are so great at mixing these two sounds together!
I know crazy right? How do you mix together such polarizing sounds? I had the same question until songs like "Entombed", "Swerve City" and "Rosemary" changed my entire view of this genre. You can be sure that I will be listening to some more records from these guys in the future.
In addition, the lead singer, Chino Moreno's vocals are fantastic. Whether he is passionately screaming his heart out or mellowly singing over excellent instrumentation, Moreno always manages to avoid the corny qualities that make most singers' voices much less incredible.
As usual, I paid a lot of attention to the drum sounds and I loved them. In fact the sound overall was really gritty and raw but at the same time very clear cut and dry. Needless to say, the production value of
Koi No Yokan
is top notch.
This band has earned a new fan in me. I was very surprised at how much I loved this album, because usually the music sounds meaningless to me when delivered in this fashion. Not on this album. Deftones manage to fuse two awesome sounds and in the process they put to together one of the best records of the year.
Final Score: 8.5 out of 10
Great Record